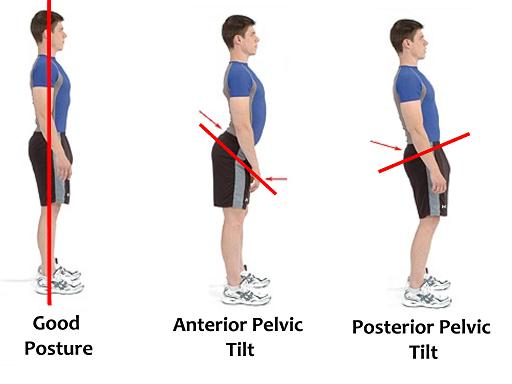 That middle guy would be my main issue with running and any pain I have associated with running. I can remember my parents telling me since I was about five years old...
"Annette, Stop walking with your butt out..."
Um. I would have if knew how....
Till this day I am still researching how to handle this problem. It is the root to all my evils. When I have that feeling of being popped out on my left side or "tilted" or "off"...however you want to explain it....the feeling is just so darn annoying. It's like a nagging hurt...not too painful but annoying. A feeling like if you could just pop your back one way you would feel 100% better.
I have gone to PT's, chiropractors and the rest of them. Long story short, I need to do some work on the below muscles involved. You would think if I had the time to fit in twelve mile runs on the weekend-that I would have some time to fit this in as well...
I'm working on it....
anyone else walking around with their butt out...or like that last picture lol...their manhood or womenhood leading the way?
It is almost like I have to teach my butt to join the party
...here are some pointers and a link to more info.
Anterior Pelvic Tilt

Become tight and overused-

Pull down the pelvis and lumbar spine

Underused and elongated , the hip flexors take over the work pulling everything forward

Direct glute work and muscle strengthening

They become shortened from being weak and underused causing the abs to take over

Direct muscle strengthening, endurance building, and stretching

Become tighter and shorter causing a forward lean and the quads to do more work

Muscle strengthening and muscle building stretching

Become tight and overused from compensating for the spinal errectors

Build endurance and strength especially in the Rectus Abdominals and Obliques
fdsi